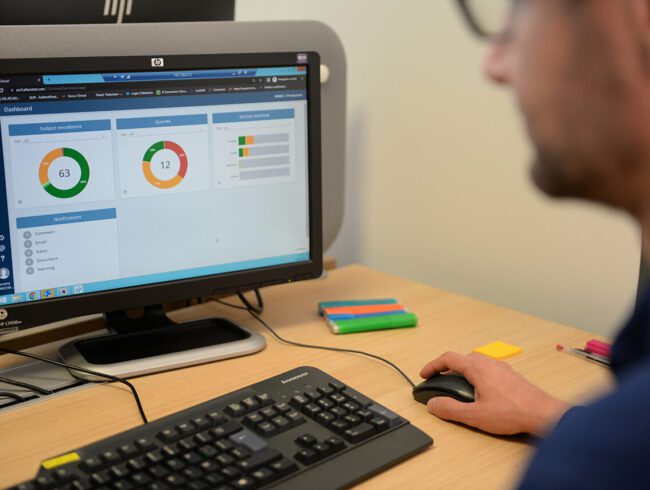 Ensuring the control and quality of the collected data
Clinical data management is carried out with the ENNOV CLINICAL CDMS. It allows the collection of secure data within the framework of an e-CRF (Electronic Case Report) or via a paper CRF. The data is saved in an Oracle database. The consistency of the data collected is checked in the tool, by editing questions to the Investigator sites, ENNOV CLINICAL integrates a very complete audit ensuring optimal traceability of all actions carried out on the database.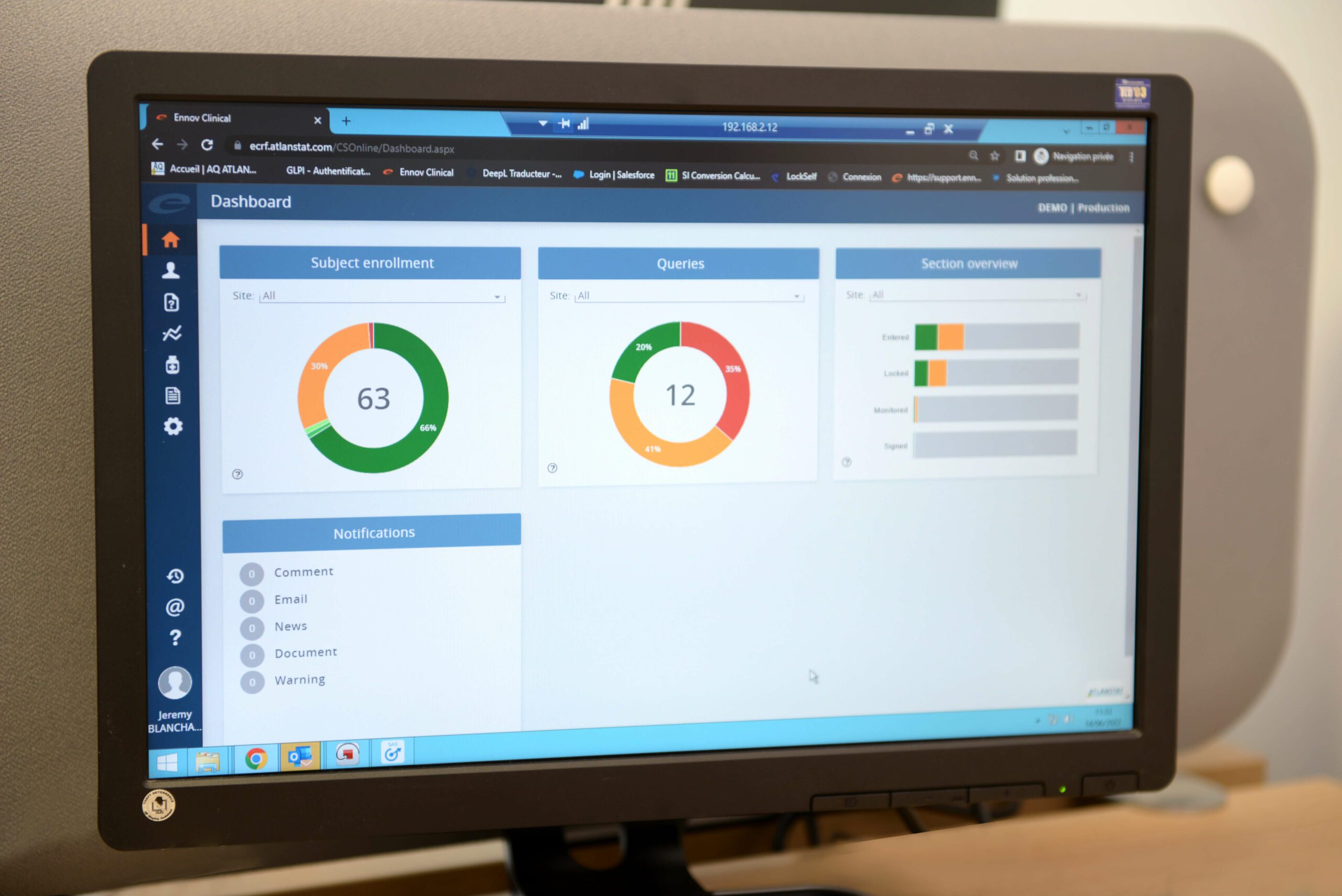 From set-up to database lock:
Drafting the Data Management Plan (DMP)
Designing the CRF Implementation of the eCRF / ePro / CRF Paper
Drafting of the data validation plan and development of validation controls
Integration of laboratory datas, ECG, imaging data…
Setting up/editing clinical review listings
Editing of data clarification requests (queries) and verification of responses
Medical coding of medical history, adverse events, procedures and treatments (MedDRA, WHODRUG, VEDDRA, ATCVET)
Reconciliation of pharmacovigilance cases
Regular online reviews (eCRF)
Management of intermediate analyses (cut-off, point date)
Programming/editing of 'Patient Profiles' and individual data
Full support for final data review
Database lock
Transmission of the raw database in the desired format (.sas, .xls, .txt, …)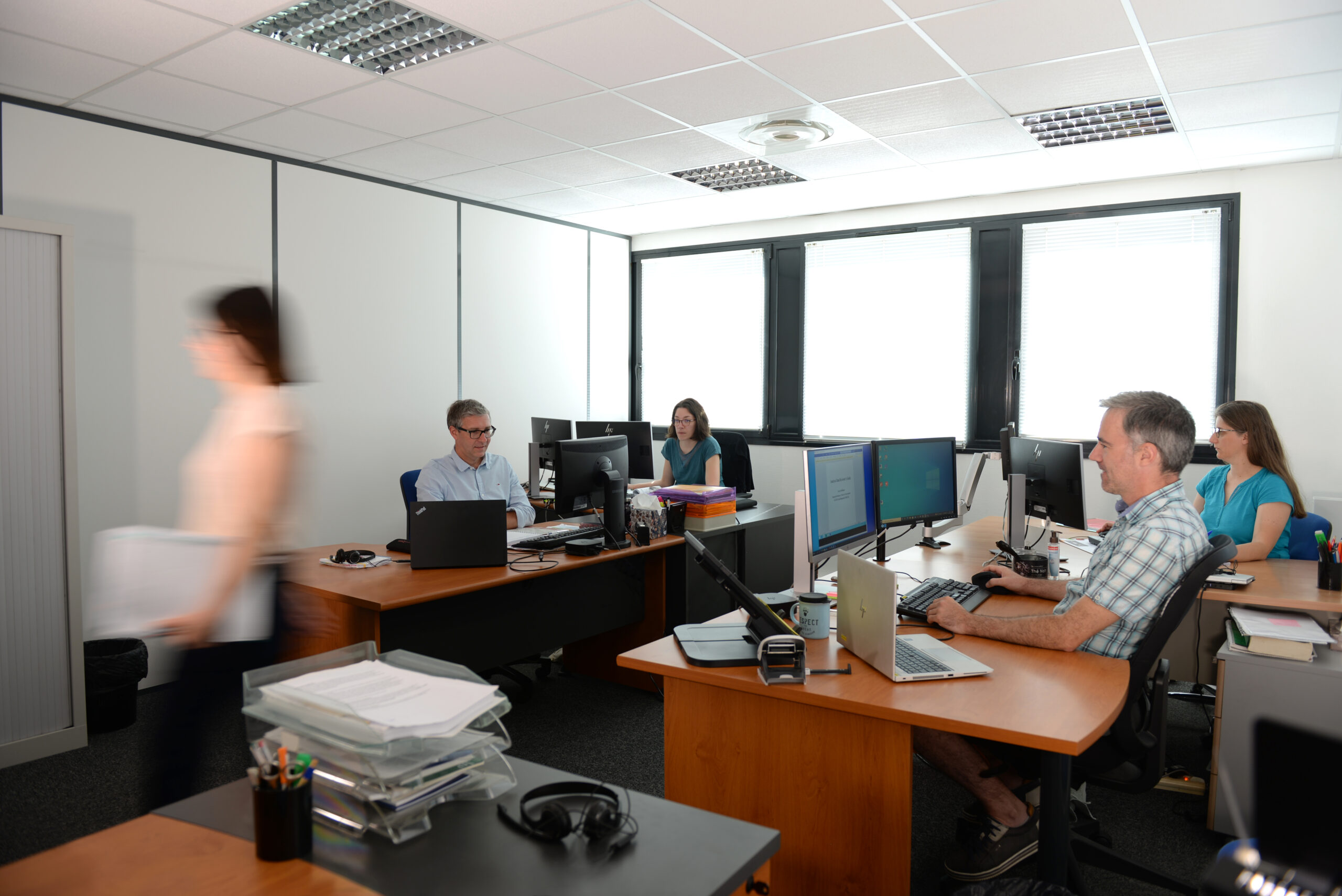 ATLANSTAT, your partner for regulatory submission
The raw database can be presented in CDISC SDTM format. The data will be transmitted through the documentation (DEFINE XML) required for regulatory submission (FDA, PMDA…). The team's experience has enabled the implementation of validated standard macros leading to increased performance and quality in the production of SDTM format databases.
ATLANSTAT can also accompany its customer in the implementation of a global database (combining several studies).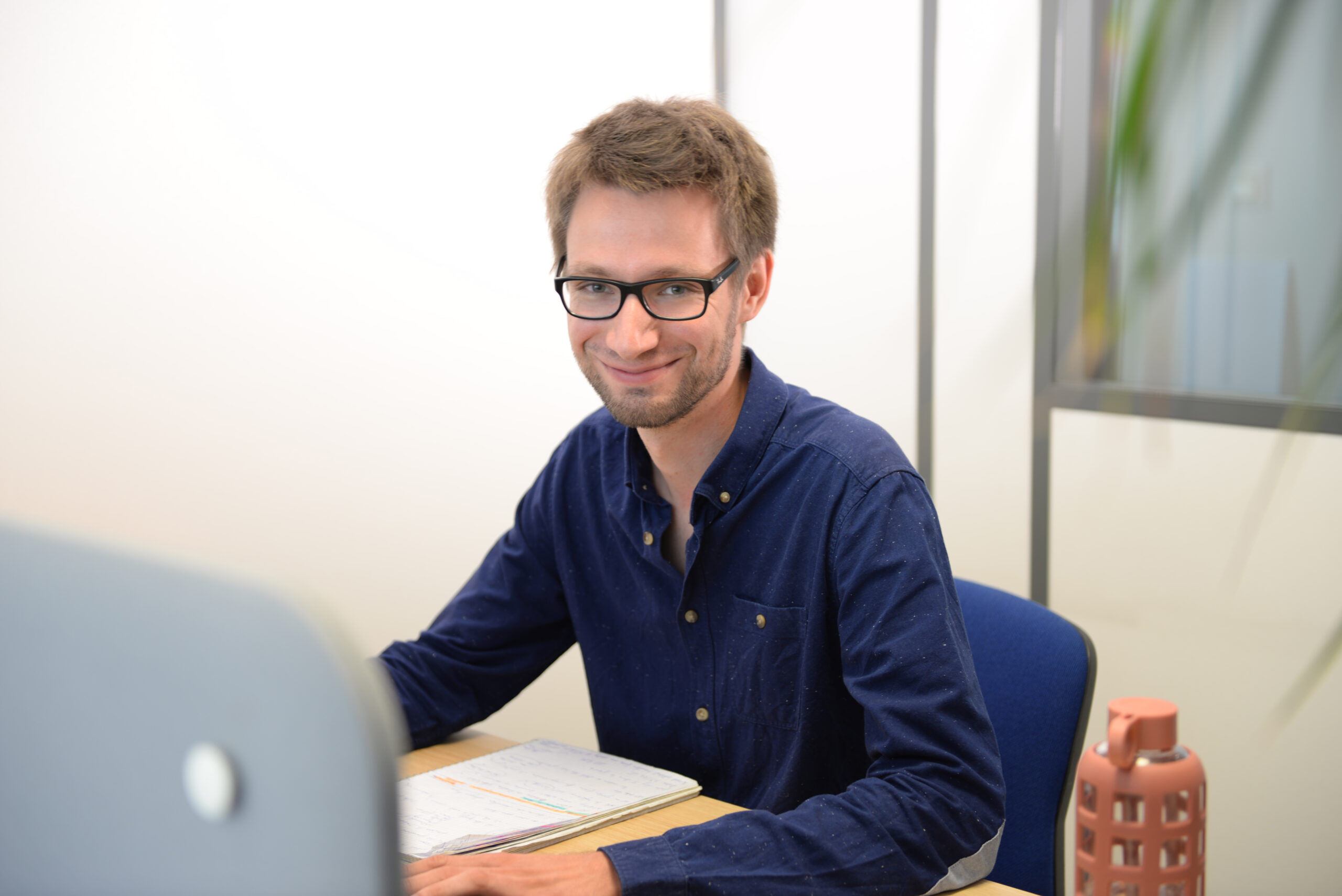 Testimony of the team
As a Data Manager, I am involved in all stages of a clinical research project and my main mission is to ensure the quality of the data collected.
Upstream, we have to imagine and design database structures based on the study protocol.
During the follow-up of the study, we have to manage the accessibility of the physicians or sponsors to the applications that we make available to them and check the presence and the coherence of the collected data.
We have to clean the databases and lock them so that they can be exported and transmitted to the statisticians who then carry out the various statistical analyses.
What I like most about this job at ATLANSTAT is that it is very varied. I carry out all the stages of a data management project because there is no separation of tasks. Moreover, being in relation with several customers, the activities (e-CRF, paper CRF, SDTM or not, coding, etc.) and the therapeutic fields (hypertension, cancerology, virology) are very diversified.